Discover what users think about the content of your website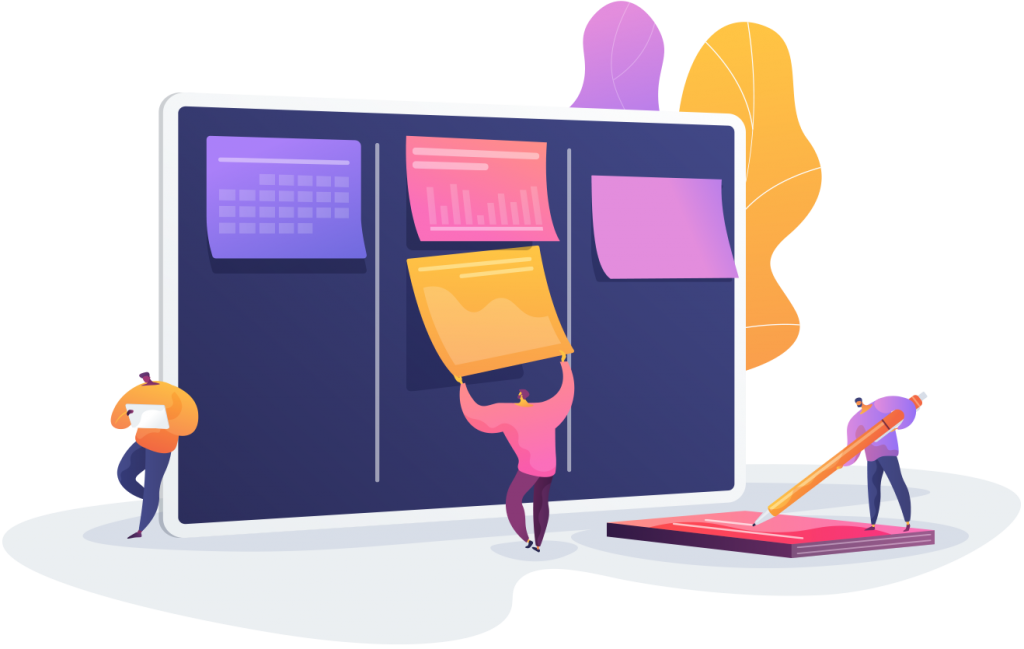 Card sorting is a UX research method in which study participants group individual labels into different categories according to the criteria that make sense to them.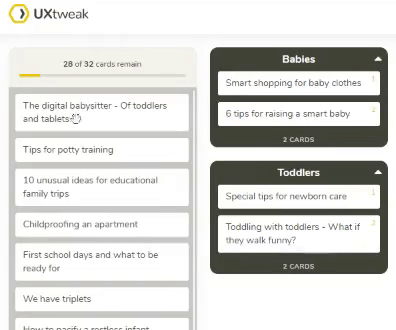 " Card sort aims to research how people understand information."
Let users, your testers, organize given content into categories. Create a new card sorting activity, share it online with your respondents, gather data, optimize and make your content structure based on that.
How Can It Help Your Business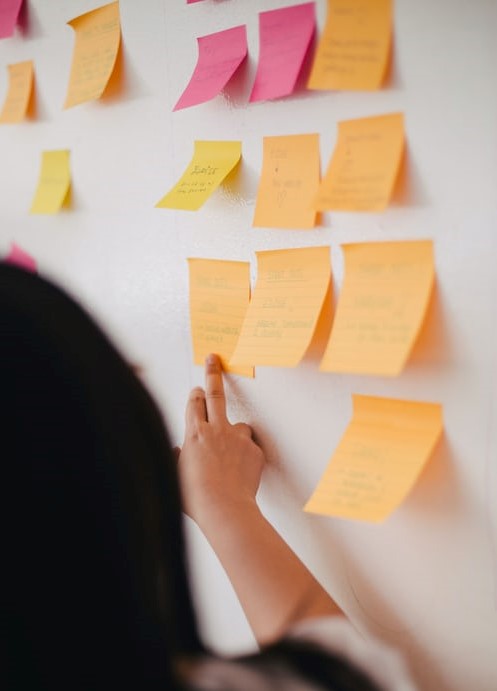 Define Cards & Choose Type
Create your cards and discover how people think about grouping them into categories. Each card represents a content item from your website.
You can start with your users, email them an invite link or recruit directly from your website. Use social media, share your study and offer a reward.
It's time to look at the results. Use these advanced techniques on how to interpret the results of your Card Sorting session.
Testers sort cards into groups which they
label themselves
Great choice when you want to understand how users group your content.
You give respondents categories to sort the cards into.
When you want to find out how users match cards  with existing content structure.
Respondents sort your cards into defined categories or create their own.
Validate information grouping strategy while still leaving respondents room for free expression.
Discover all the advantages of Card Sorting
This exercise is easy to explain. You don't need a ton of instructions for your testers.
Many card-sorting online tools have a free trial so you can do research using their online software.
It takes about 15 minutes depending on the number of cards and type of Card Sorting you choose.
This activity will point out hidden opportunities on how to make the content of your project better.
According To The Latest Statistics
40% of your potential customers leave the website because they can't find something.
Stop Loosing Clients, Start Your First Card Sort
Part of making a site easy to use is organizing information so that the site's visitors can find what they're looking for without much effort. All too often content is structured based on what makes sense to the company…
Information organization is an essential ingredient in creating a good product strategy—to design products with excellent user experience, we need to understand how our users think and organize their research…
If your goal isn't to confuse your user and drive them mad, the content on your website must be organized following user expectations. To learn what those expectations are and gain an understanding of how…